All Inclusive Hotel Allegro Playacar

7 Wonderful Days in Playa del Carmen, Mexico
If you're looking for the best all-inclusive hotels in Playa del Carmen, you're spoilt for choice. There are so many wonderful places. We recently spent a week at Allegro Playacar and would like to share our experience with you.
This article was created out of pleasure about our successful stay and was NOT paid. We were just there as normal guests.
Estimated Reading Time: 16 Minutes
Content: Experiences – 7 Days at All Inclusive Hotel Allegro Playacar
---
Why Allegro Playacar?
I admit it openly – I've never been to an all-inclusive hotel before. I had always thought of this as a typical concept for classic tourists who are too comfortable to discover the world. I'm actually more of the type for individual travel and like to try a new restaurant for every meal and a new club for every night.
After the troubles of the pandemic, my partner has invited me to Mexico once again.  He knew my last vacation had been a while ago. And that's why he suggested a week of deep relaxation and pampering in the hotel zone of Playa del Carmen before we set off to explore Yucatan. Looking back, I can only say – the idea was brilliant.
---
Where exactly is Allegro Playacar All Inclusive Hotel in Playa del Carmen?
Allegro Playacar is not located directly in Playa del Carmen downtown. It is located just outside in the hotel zone u0022Playacaru0022 – directly on a dreamlike, u003ca href=u0022https://magicblueplanet.com/en/playa-del-carmen-beaches/u0022 target=u0022_blanku0022 rel=u0022noreferrer noopeneru0022u003ebeautiful beachu003c/au003e. And surrounded by a wonderful green garden. However, the center of town is within easy walking distance. The walk takes about 20-30 minutes.
---
The rooms at Hotel Allegro Playacar
The hotel offers a beautiful complex in a large, green garden. Many other hotels look more like apartment blocks from the outside. Even if in Playa del Carmen they are not built as high as in Cancún, they are still very expansive and give the impression of a big city from the outside. But it is precisely this impression that you would rather escape on a beach holiday, wouldn't you?
At Allegro Playacar, rooms are housed in small bungalows. The cottages have a thatched roof and look very inviting. Everything blends beautifully into the green garden. And with eight rooms per bungalow, the ambience just remains quite cozy and private.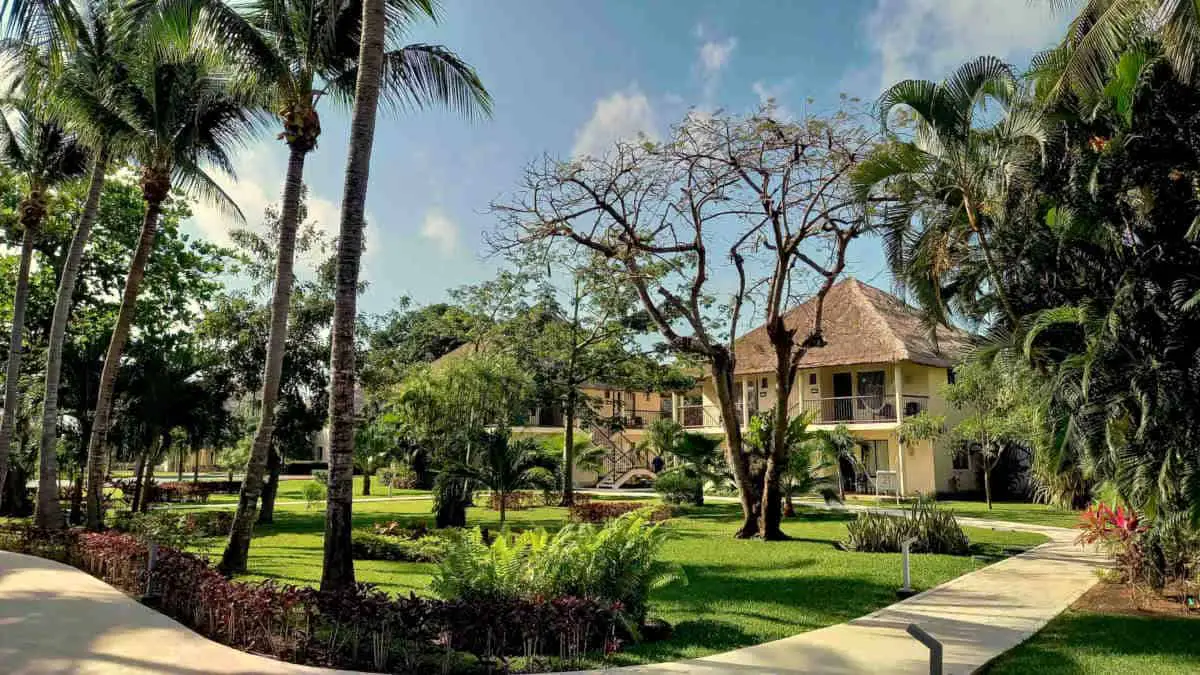 The rooms are pleasant and very clean. Large windows let in the natural light and air conditioning ensures pleasant temperatures. Bathrooms are small but well maintained. For fresh air fans like me, it is also brilliant that the rooms can be well ventilated. A refrigerator and a safe were also provided.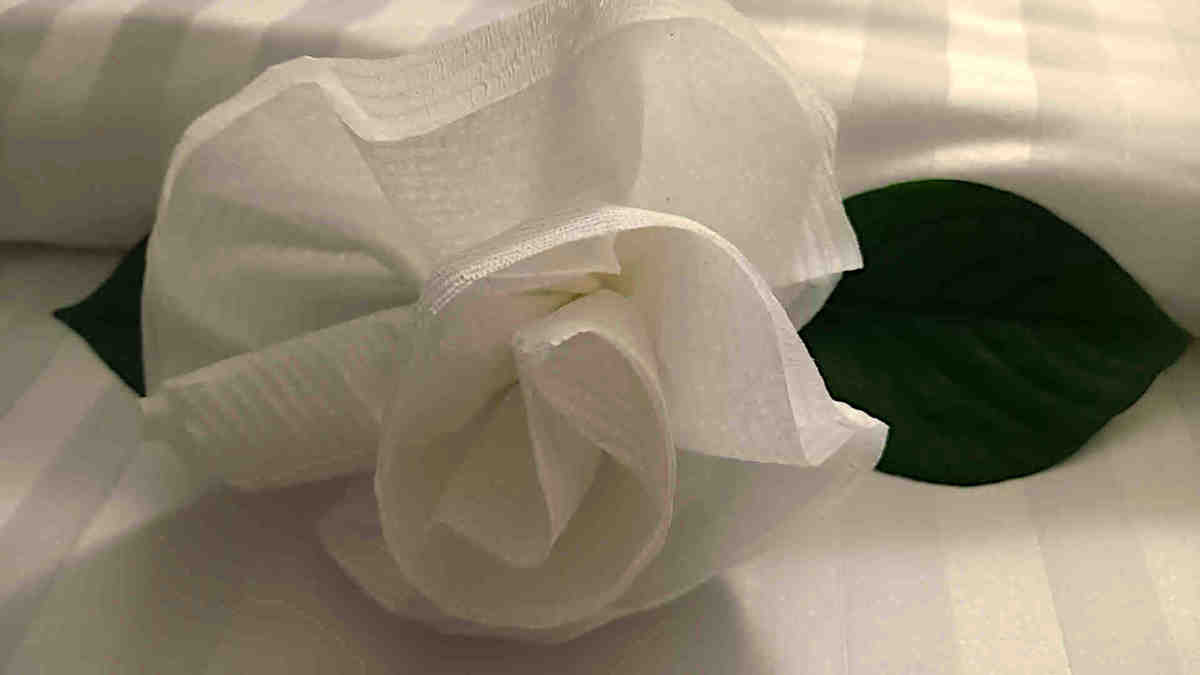 Each room also has a terrace with a hammock, a small table and chairs. Very pleasant to relax as I have found. Especially the hammock. And of course, free Wi-Fi is available throughout the property.
---
The garden at Allegro Playacar
The landscape design was really well considered in this hotel. The complex gives the impression of a lush, green garden with small bungalows. It doesn't look like a big hotel with just a bit of greenery, though it does have a large number of rooms.
Everywhere there are well-kept lawns with green trees. In between, colorful flowers of tropical shrubs. The area is also home to many wild animals. Iguanas follow you every step of the way and are already very experienced in posing for photos.
There are also small animals whose names I do not know. They act like a mixture of beaver and guinea pig and are very active all around the place. These creatures made me laugh every day. And yes – at night I also saw raccoons in the garden.