Playa del Carmen, Mexico – The 6 best beaches in walking distance
Playa del Carmen, Mexico – The 6 best beaches in walking distance
Playa del Carmen, Mexico – The 6 best beaches in walking distance
So let me guess – if you're going to Playa del Carmen in Mexico, then probably it is not for a business trip. Neither for cultural events. Right? Of course.
You go for the beach and the sea. So far so good. The beaches of Playa del Carmen are widely known for their snow-white sand and crystal clear turquoise waters. Since Playa del Carmen is no longer the small fishing village of the past, we have prepared a small guide to the best Playa del Carmen beaches beaches for you.
Content: Playa del Carmen, Mexico – The 6 best beaches in walking distance
1. Parque Fundadores Beach
The beach next to Parque Fundadores is probably one of the most famous beaches in Playa del Carmen. And easy to find. At the end of Avenida Juarez, where 5ta Avenida  begins, you can already see the famous landmark on the beach – a large sculpture that forms an archway. And there you are.
This beach is very well known and actually always well visited. But it is also very large, so there is always room for another beach towel. Here you will meet a relaxed mix of tourists and locals. It can be quite lively sometimes. On the beach volleyball court you can let off steam and get to know new people.
A visit to the beach at the Parque Fundadores of course should include a photo with the iconic arch or the colorful "Playa del Carmen" sign right next to it. And if you are exhausted at the end of a long day on the beach, you will find delicious food and cool drinks in the many restaurants and bars around the Parque Fundadores.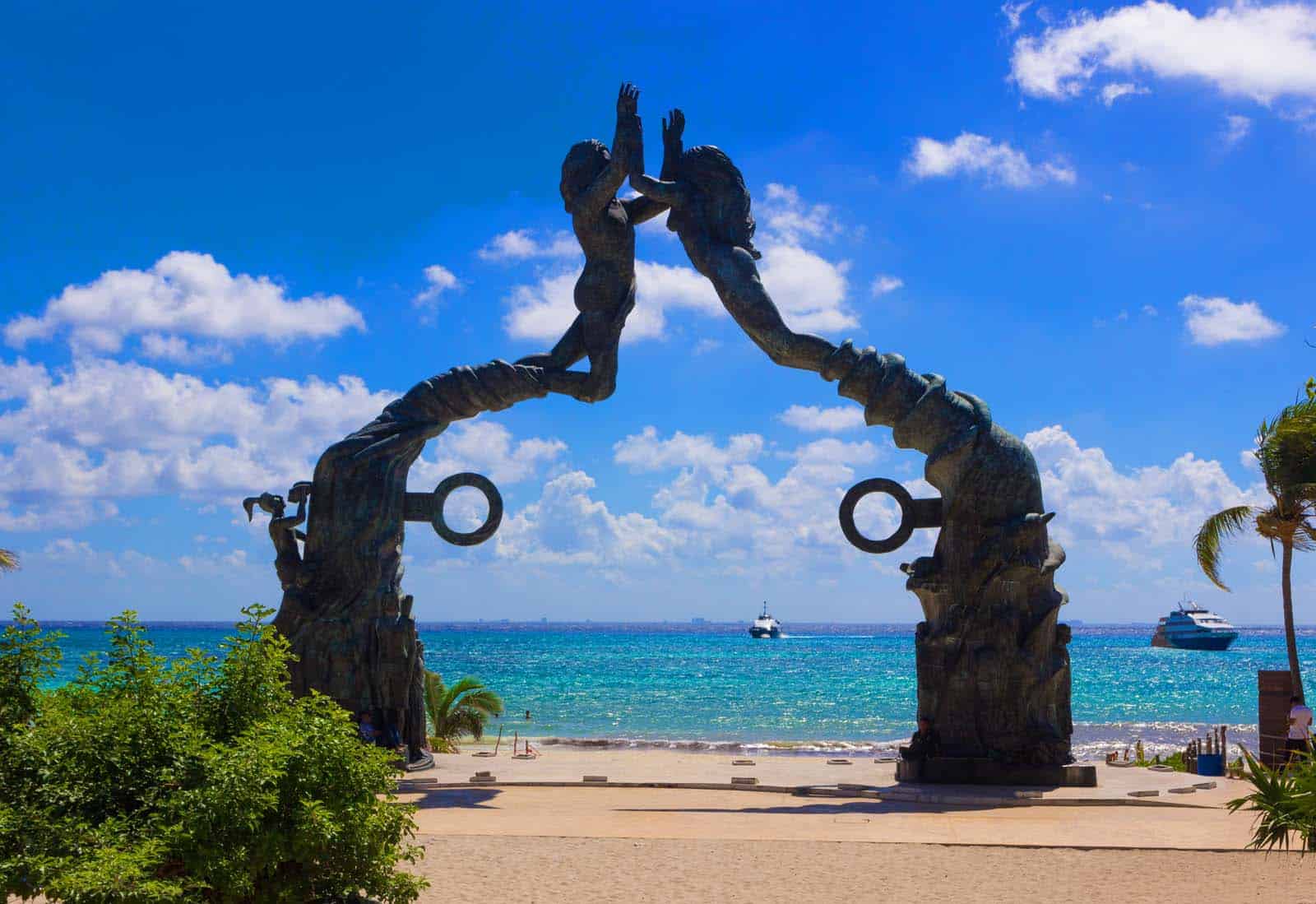 2. Calle #2 Beach
At Calle 2  you will find the perfect beach if you would like to experience the ambience of trendy beach clubs. The beautiful beach with its snow-white sand is far enough from the dock to hide the smell of ship engines and the noise of the ferry.
The ambience here is more touristy, and you will meet a lot of expats here. People are very friendly and relaxed on this beach. Games and competitions are often organized for your entertainment, and live music underlines the quiet sound of the waves of the Caribbean Sea.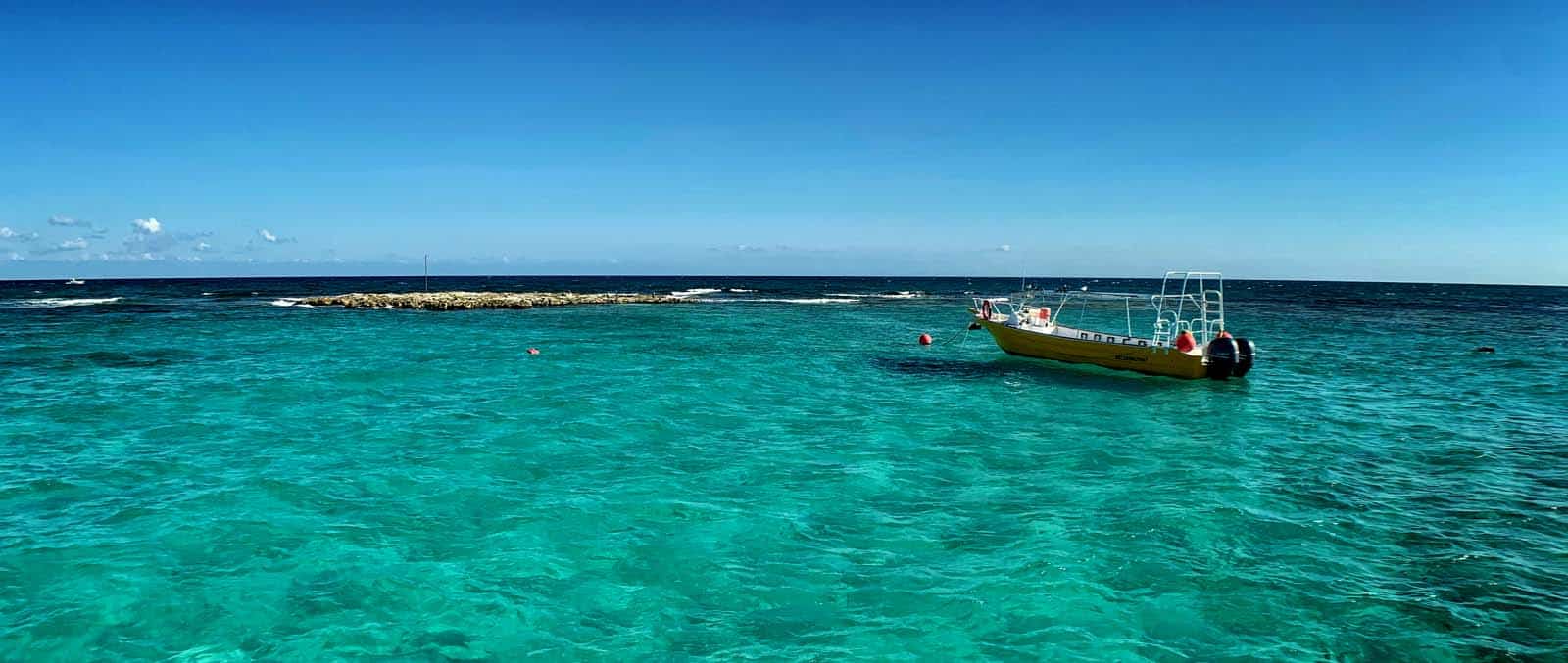 3. Calle #10 Beach
The beach at Calle 10  is often not very crowded. There is nothing wrong with the beautiful white sandy beach and the turquoise sea. But on this stretch of beach there are great beach clubs, and most people prefer to enter there.
The beach club Lido  is so well known that it is almost an institution. Nearby you find Zenzi, where they often have live music – twice a week also salsa with dance class. And next to Zenzi there is El Pirata, where you can feast delicious seafood until have to capitulate.
The beach at Calle 10 is therefore a good place for connoisseurs and those who love latin music.