Playa del Carmen, Mexico – Short Travel Advisory
Playa del Carmen, Mexico – Short Travel Advisory
Playa del Carmen, Mexico – Short Travel Advisory
Welcome to paradise in Mexico – Playa del Carmen! Known for its pristine beaches, balmy weather, and fascinating Mayan ruins, this town is a true travel gem that offers something for everyone. No matter if you just stop by or spend your whole vacation here.
As a passionate traveler, I have visited Playa several times and every time, I find something new to fall in love with. Whether you are a beach lover, a history buff, or an adventure seeker, this city is all set to offer you the experience of a lifetime.
In this travel guide, I am going to share some tips so that you can make the most of your time in Playa del Carmen. So, sit back, relax and let's dive into this tropical haven!
Content: Playa del Carmen, Mexico – Short Travel Advisory
Why visit Playa del Carmen?
In Playa del Carmen, no wishes remain unfulfilled. Fantastic beaches, hotels for every budget, excellent restaurants and an exciting nightlife make it one of the most trendy destinations in Mexico. Playa del Carmen is a modern and lively Mexican village. The place is smaller than Cancun, hotels and resorts are less conspicuous and harmoniously integrated into the surroundings.
You can find dreamlike hotels in all price ranges, a huge variety of Restaurants serving delicious food from Gourmet Cuisine to Street Food, hip Nightclubs, cozy taverns and good music on every corner. Not to forget the breathtaking beach, dense tropical jungle, lots of sunshine and everything else that goes with it. That is why many people consider Playa del Carmen to be paradise on earth itself.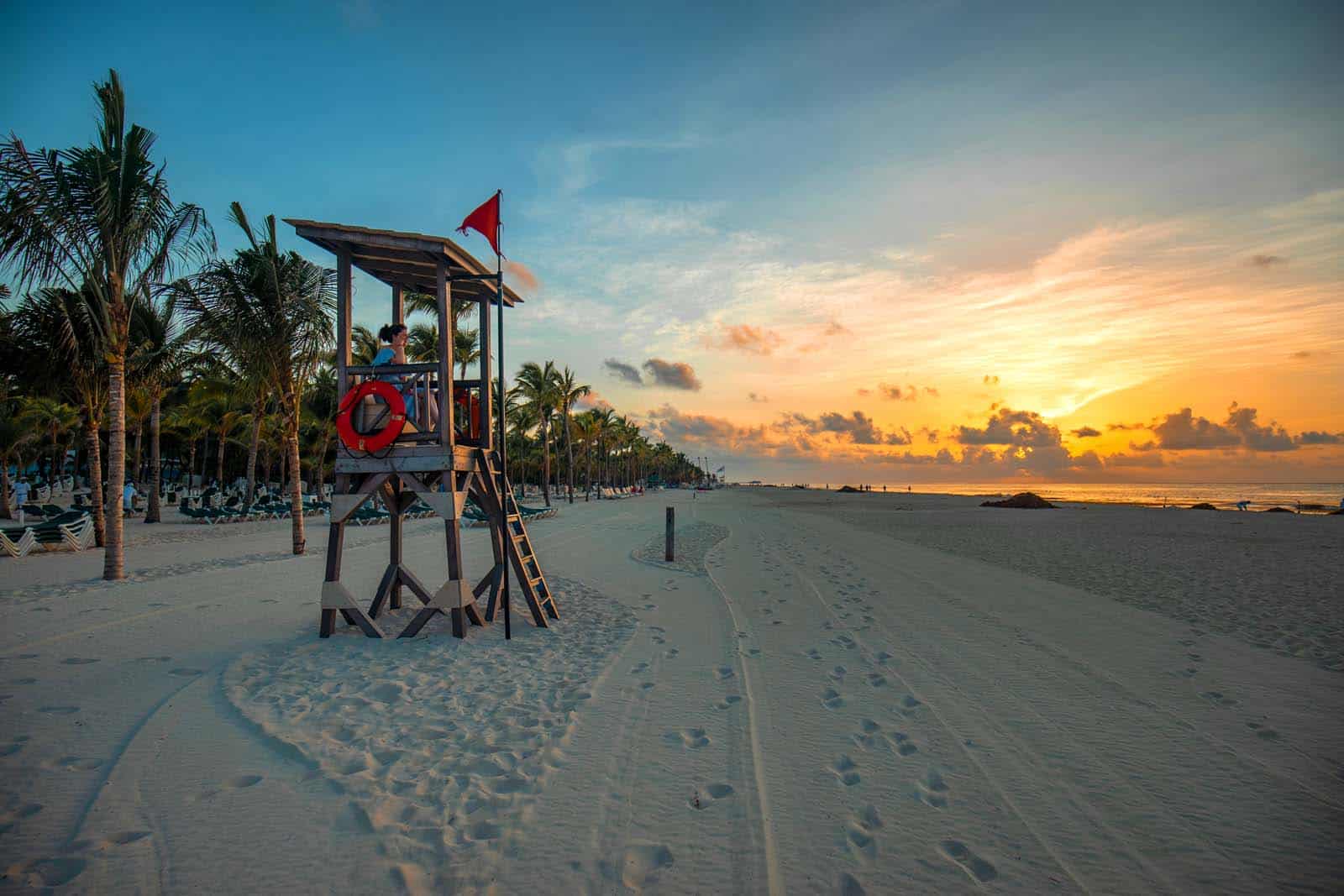 Playa del Carmen on the map
Playa del Carmen is a small town in the Mexican State of Quintana Roo on the Yucatan Peninsula and is located on the Mexican Caribbean coast, the so-called Riviera Maya, about 70 km south of Cancún and halfway between Cancún and Tulum on the highway Carretera 307.
Playa del Carmen is considered the city with the highest population growth in Mexico. As recently as 1970, only about 200 people, mostly fishermen, lived in this place. In 2005, a census showed a population of 100,383 people. The economy of Playa del Carmen is now entirely based on tourism. The beaches of Playa del Carmen are visited by tourists from all over the world.