Cancun, Mexico – 40 Great Things To Do
Cancun, Mexico – 40 Great Things To Do
Cancun, Mexico – 40 Great Things To Do
Cancun in Mexico is one of the hottest holiday destinations for a good reason. There is an incredible amount of things to do. Even away from the beautiful beaches. The bad news is – your holiday will probably be far too short. The good news is – no matter what your preferences are… You will surely find the perfect activities. We have researched the most exciting attractions and excursions for you.
You will of course read about the "important" things to do that are widely known and somehow belong to a trip to Cancun. But also some very special excursions that hardly anyone knows and which will take you away from the beaten tourist trails. Have fun reading!
Content: Cancun, Mexico – 40 Great Things To Do
What to do in Cancun
1. Enjoy the dreamlike beaches
The beaches of Cancun are among the most beautiful in the world. Of course – that's why you're just planning your trip there. The coastline of Cancun is more than 20 km long.
You can expect snow-white fine sand, turquoise crystal clear water and a fresh breeze from the sea. The hotel zone has many beautiful beaches that you can enjoy with a margarita in your hand. All of them are unique in their own way. So pack your bathing suits, and enjoy the beach!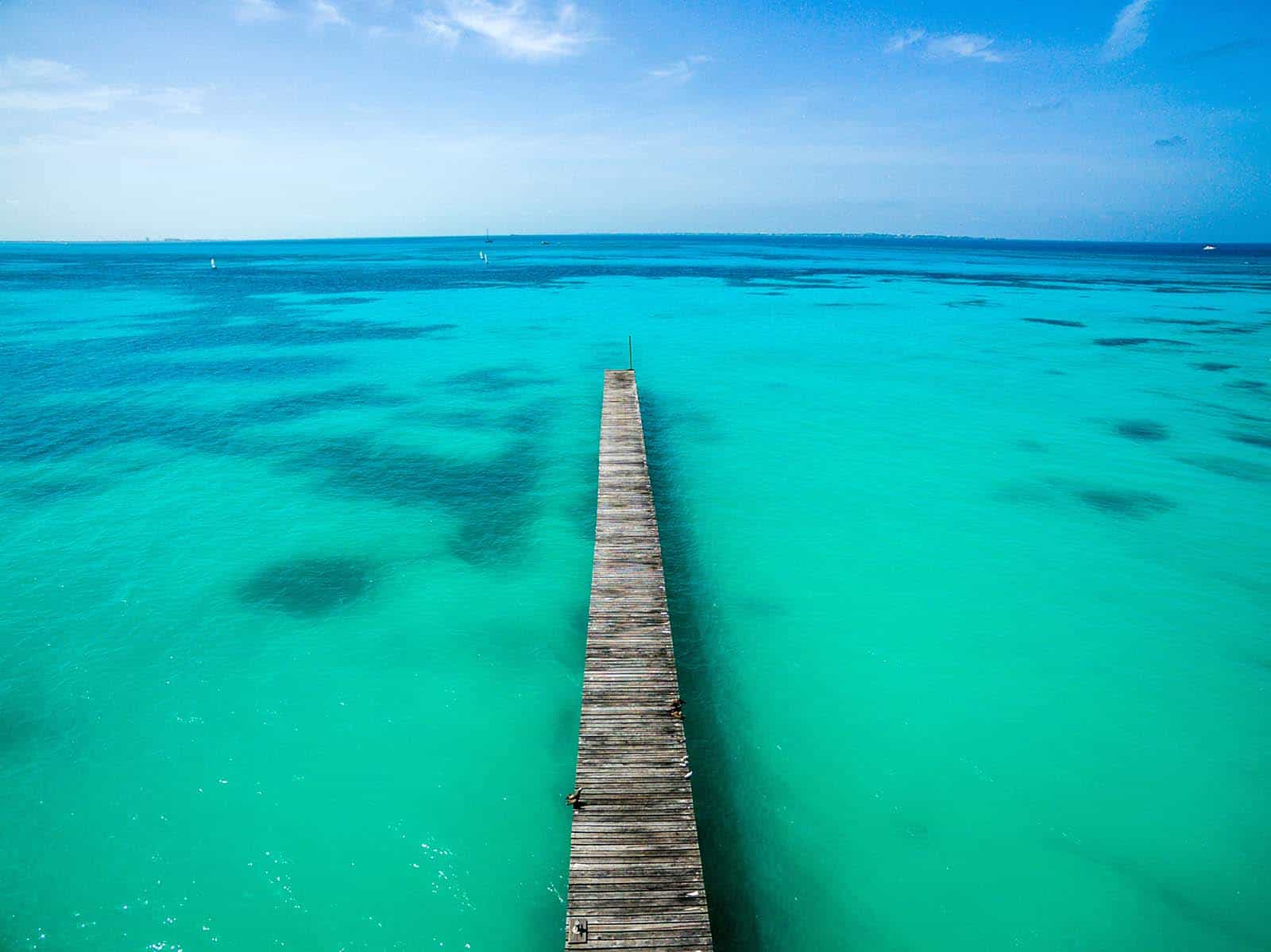 2. Take a shopping and foodie tour in the hotel zone
The hotel zone of Cancun is more than 20 km long. Actually, it is only a narrow strip of sand that separates the crystal clear Caribbean Sea from the dark waters of the Nichupte Lagoon. The hotel zone has buildings on both sides and it has only one street, Boulevard Kukulkan. There is one hotel next to the other, and most visitors to Cancun stay here.
You will also find trendy restaurants, great shopping malls, good bars and most of Cancun's hot nightlife. For example in the Forum by the Sea, where the Coco Bongo nightclub is located– there you can discover a typical American shopping world with boutiques for fashion, beach, jewels and souvenirs as well as restaurants and bars from Hooters to Hard Rock Café.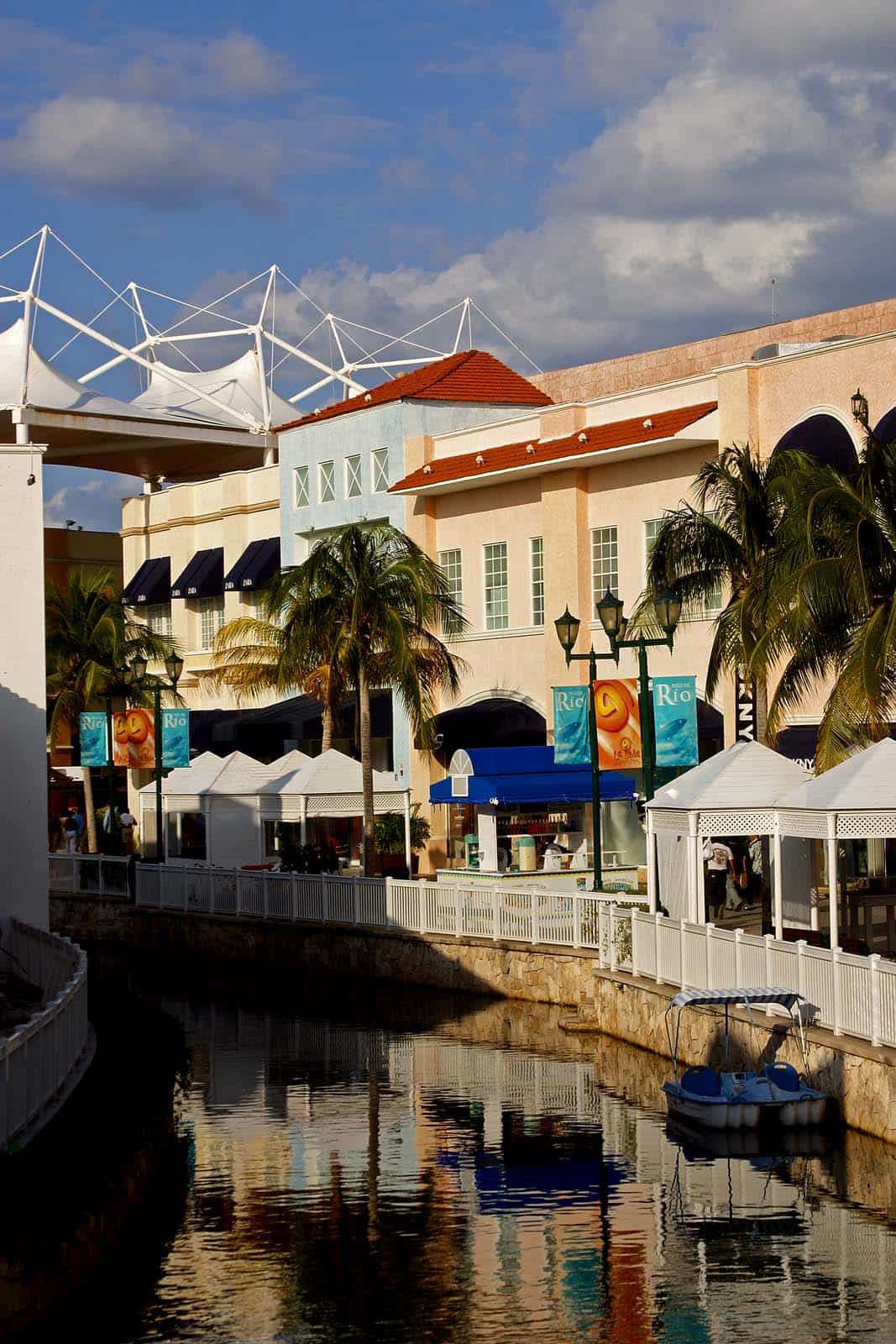 3. Discover Cancun Downtown
Don't miss out on the city of Cancun. Since the city is very young, there is no central square with a cathedral and no magnificent buildings from the colonial era. But… Cancun is full of life, colorful shops, delicious food and nice bars.
Avenida Tulum  invites you with many shops and restaurants for an extended stroll. At the market Mercado 23  you will find a huge selection of local craftsmanship to take home as souvenirs – You won't know what to buy first. And in Avenida Yaxchilan,  all street food lovers will get their money's worth. The same applies to the Parque Las Palapas park. Here you will find the most delicious tacos in town. There are even guided tours on street food & urban art.
If you are looking for souvenirs at lower prices, then head to the market Mercado 28. It is located a little away from the main tourist streets, in the small shops there you will find travel souvenirs at better prices. There are also some restaurants, which are mostly visited by locals. You can enjoy delicious Mexican food and watch the everyday Mexican life in peace.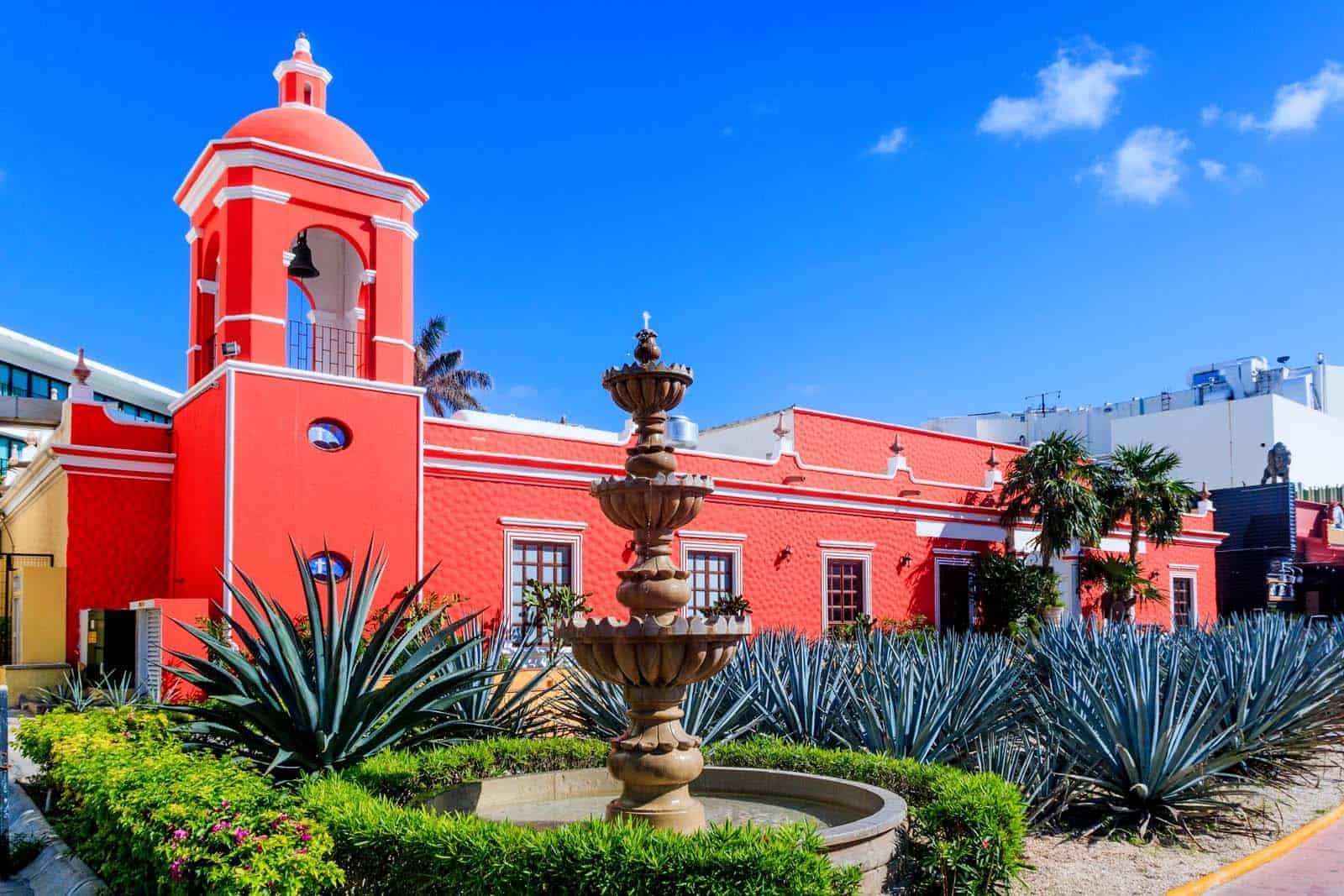 4. Visit an underwater museum