Isla Mujeres, Mexico – Short Travel Advisory
Isla Mujeres, Mexico – Short Travel Advisory
Isla Mujeres, Mexico – Short Travel Advisory
Hola and welcome! Today it's about an island that totally enchanted me: Isla Mujeres. I was lucky enough to visit this wonderful place and can only recommend it to you. The small island off the coast of Cancun offers not only beautiful beaches and turquoise blue seas, but also a vibrant culture and plenty of activities. Whether you're travelling alone, with friends or as a family, Isla Mujeres has got something for everyone. Join us on a journey full of experiences and discoveries!
Content: Isla Mujeres, Mexico – Short Travel Advisory
Mexico has very few islands, and Isla Mujeres is one of them. Although close to Cancún, the island is a cozy tropical holiday paradise without the hectic high life of Cancún or Playa del Carmen.
However, Isla Mujeres with its colorful houses has an incredible charm, and the beauty of its beaches is second to none. The island is a small, tropical paradise with a very relaxed ambience.
The only town on the island with its rustic houses makes you want to take a long walk. The food on the island is delicious and consists mainly of seafood and Mexican cuisine. And the beach is just too good to be true.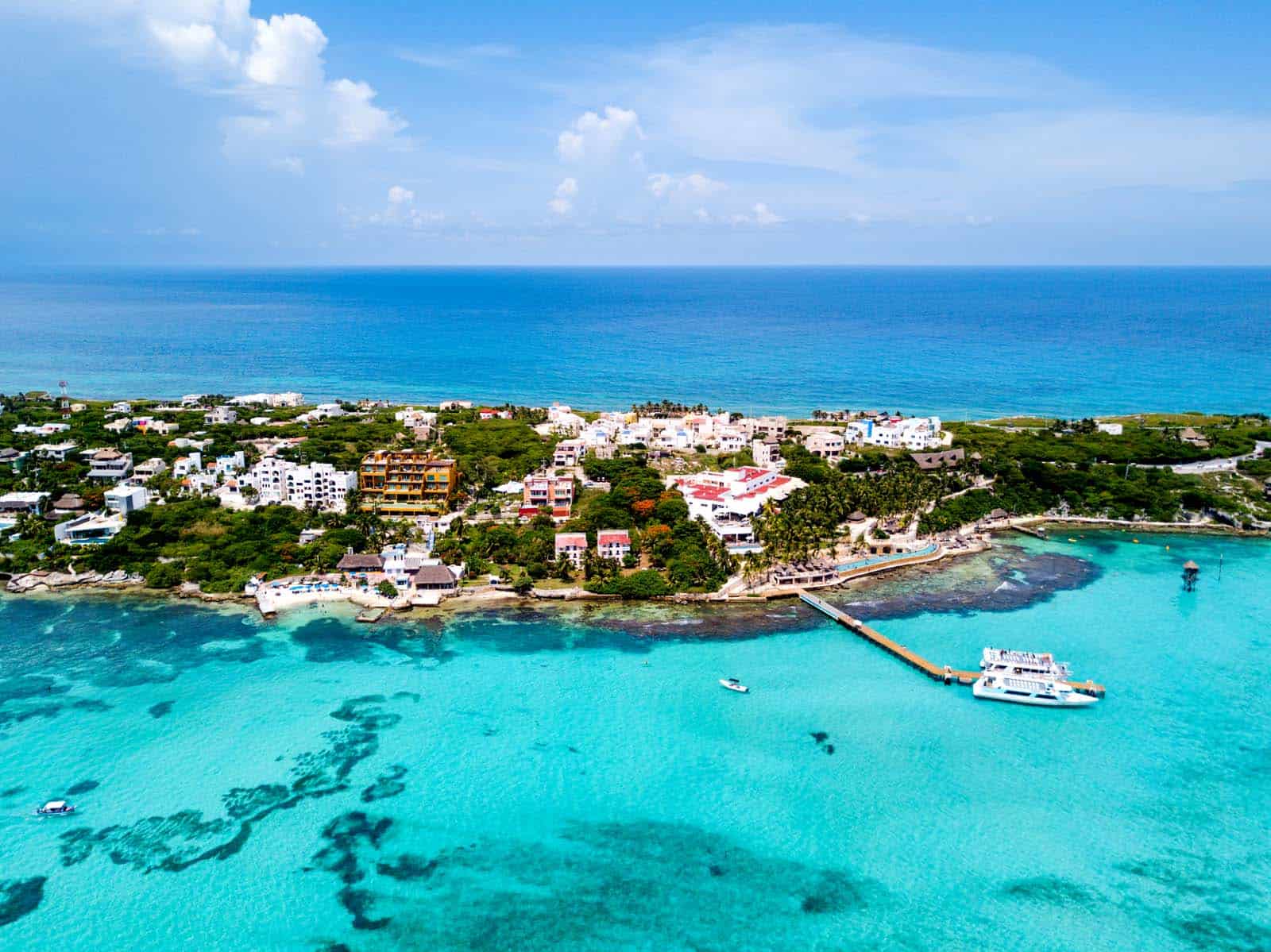 Isla Mujeres on the Map
Isla Mujeres ("Island of Women") is a small island on the Mexican Caribbean coast about 13 km north of Cancún and is accessible via the ferry service of the port of Puerto Juárez. The ferry runs every 30 minutes, the journey takes 15-20 minutes.
The island has an area of about 7 km in length and 650 m in width, with an area of 4.2 km ². The west coast has been part of the National Park Costa Occidental de Isla Mujeres, Punta Cancún y Punta Nizuc since 1996.